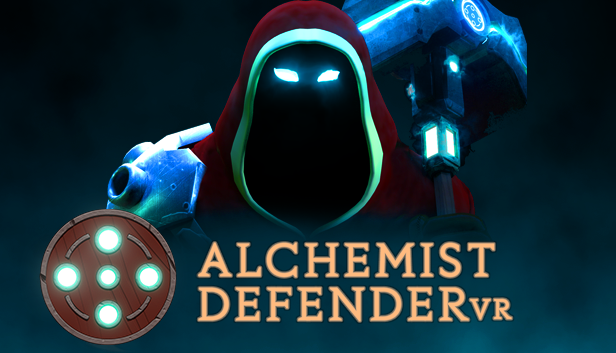 A TOWER DEFENSE STRATEGY GAME DESIGNED FROM GROUND UP FOR VIRTUAL REALITY.
TreeView Studio's Alchemist Defender VR is a tower defense strategy game designed from ground up for Virtual Reality. The game balances VR tower defense mechanics with intense first person combat using melee and ranged weapons.
Take on the role of a Master Alchemist who after years of researching and crafting tools to find the Philosopher's Stone, has invented a portal to new worlds. The energy of those lands will fuel your final journey to reach the Stone. To your surprise you are confronted by a rebellion in each world you plan to consume. Now in the midst of glory only a final resistance stands between the Alchemist and absolute power. Will you be able to stand your ground and dominate those who resist?
Features
4 full featured levels, each one composed of 10 waves, each one crazier than the other and multiple enemy classes per level.
Three sets of relocatable Defense Turrets: Fast Cannon, Frost and Mortar.
Melee first-person combat using: War Hammer, Spiked Mace, Chain Flail and Ice Sword.
Ranged first-person combat using Musketoon style firing arm, Explosive Crossbow, Grenade Launcher and Chem Thrower.
Proximity mine power weapons including explosive blast, chemical shock, ice shot and void hole.
Work:
Playstesting and giving product feedback.
Press kit creation.
Carry on press and youtuber relations (including negotiating sponsored videos).
Planify and design press releases.
[envira-gallery id="587"]