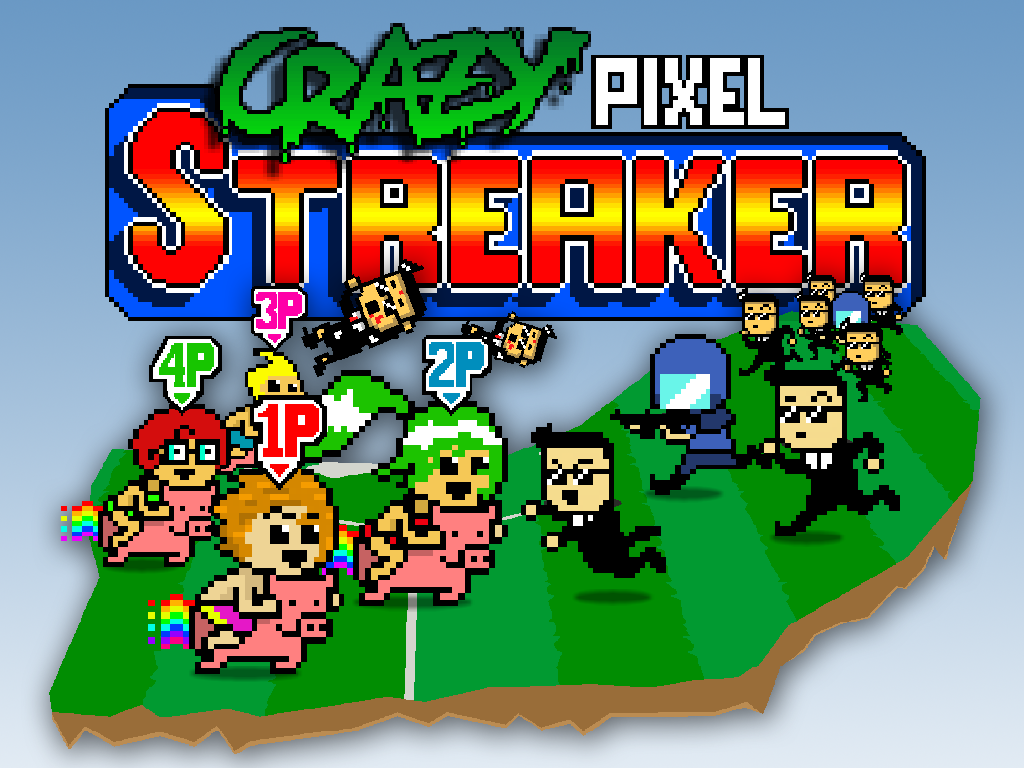 After years of waiting, the world has got the definitive streaker simulation experience. A roguelite beat'em up, with procedurally generated chaos and permadeath goodness! The story of Crazy Pixel Streaker starts with you right in the middle of the World Cup Final. Security forces' inefficiency will end up making the army show up among the crowd, unleashing their fire power on you. Suddenly, something completely unexpected happens: a UFO comes from out of nowhere and abducts you, the streaker. Your mission is to help those nasty and selfish aliens get the cups from different competitions; that way, they can win their sports bets. For this, you'll travel all round the world, "jumping" into all kinds of sports stadiums and facing all sorts of enemies and hilarious bosses.
Work:
In between Dec. 2014 and Aug 2015. PR (both digital and physical) and marketing consultancy work for the rogue-lite brawler party game Crazy Pixel Streaker, developed by Lubiterum Game Studio:
Contacting press, students and youtubers, inviting them to play the game and meet the development team (video1, video2).
Presenting the game in events both in Spain (Quedadas Informales de Videojuegos) and abroad (GDC 2015) to help the studio in the search of a publisher that fit its needs.
Contributing with original ideas about how to market the game.
PR Steam Greenlight campaign (2 weeks).