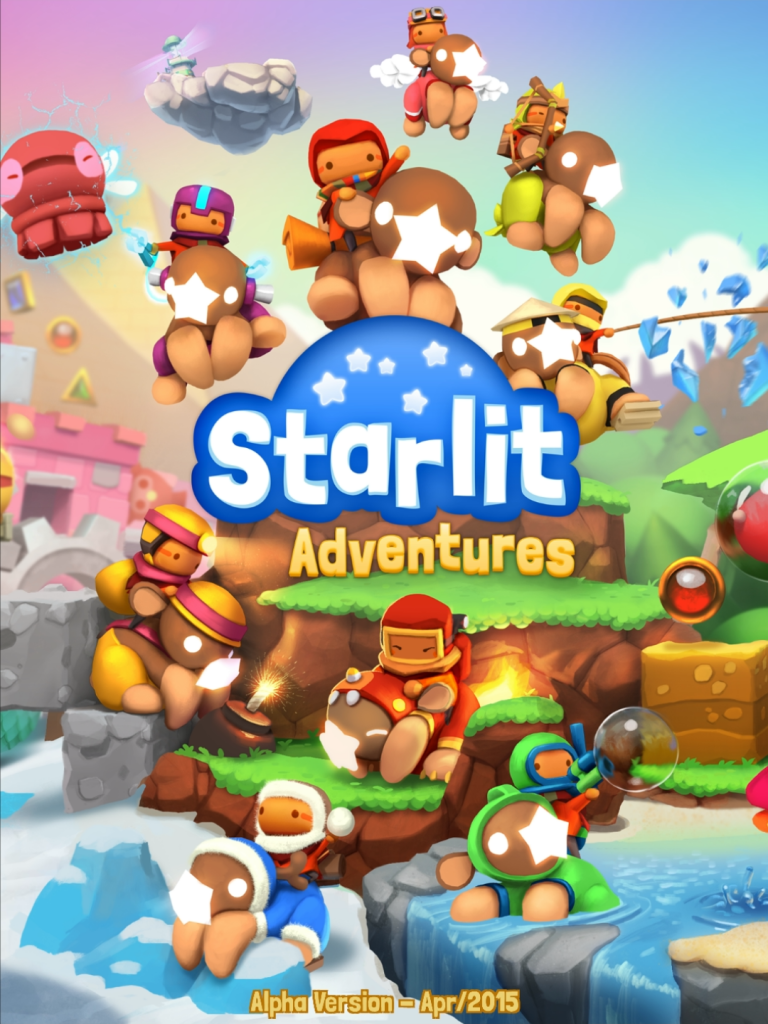 Starlit Adventures is an original platform-adventure game designed especially for touchscreen. It brings hours of fun with great controls, unique characters, beautiful visuals and a wide range of gameplay mechanics to deliver a valuable and memorable experience. The game tells the story of the inseparable Bo & Kikki and their quest to restore peace to the star-nosed "starlits" after Nuru steals their sibling stars from the sky. During the game, players will lead the pair through eight worlds, using nine special suits with unique abilities to solve puzzles, face enemies, and defeat bosses in order to recover the missing stars. It is also possible to collect and exchange stickers with friends, compete online in rankings, and see who can go farthest in the Infinite Tower mode.
[embedyt]http://www.youtube.com/watch?v=fkHPifwz0uw[/embedyt]
Work:
May 2015: PR work for Starlit Adventures soft-launch (Google Play and Apple Store) in LATAM, New Zealand and Australia (more than a million players).
November 2015: PR work for Starlit Adventures worlwide launch (Google Play and Apple Store), focusing on North and South America, Australia and New Zealand.