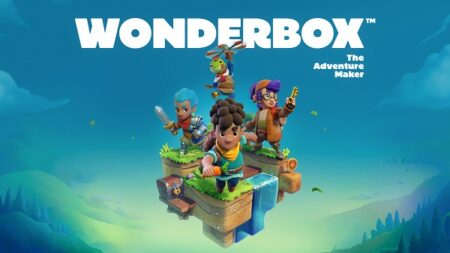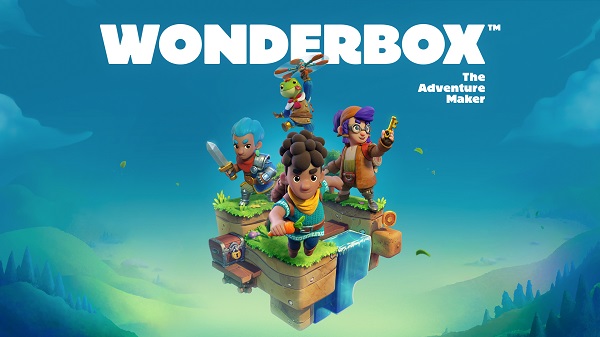 Manifold Garden (2019, William Chyr Studios)
Manifold Garden, by William Chyr Studios, is a game that re-imagines physics and space. Witness infinity in first-person, and master its rules to solve physics-defying puzzles. Cultivate a garden to open new paths forward, where an eternal expanse awaits.
Key Features
An expansive and visually striking world filled with mind-bending puzzles.

Manipulate gravity to gain new perspectives and walk on any visible surface.

Experience space in new ways as you explore infinitely repeating Escher-esque architecture.
Trailer:
Work:
PR work for US based William Chyr Studios, focused in Latin America, Spain and Portugal. They launched Manifold Garden, their first game on the Epic Game Store and Apple Arcade. Soon will be also released for PlayStation 4 and Steam.
Attended several national (Gamepolis Malaga 2014) and international events (Gamescom Europe 2014) where I introduced the game to relevant developers, press and youtubers.
Campaign numbers:
More than 60 press coverage pieces in Spanish and Portuguese speaking territories in the first month after launch.
More than 90 press coverage pieces in the first 3 months of campaign.
Metacritic: 85
News about the project can be found in this link: https://manifold.garden/news/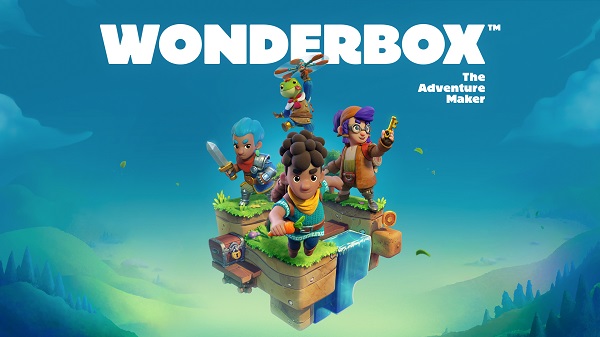 Wonderbox (2021, AQUIRIS)
Awarded Brazilian independent studio AQUIRIS is proud to announce its newest title, Wonderbox: The Adventure Maker, is out on Apple Arcade. Creating and exploring are the essence of Wonderbox, an action-adventure game set in beautiful dioramas. Players will discover this ever-expanding universe with their friends and family, where they can make and share their own adventures.
Features
The Adventures: Accept the call, and your journey is set: to have fun! Prepare yourself to face a path full of challenges, enemies, puzzles, and platforms. Every time you open the game, a new road of trials stands between you and the heart of adventure. Only the brave will succeed.
The Creator Mode: Playing an adventure is cool, but what would it be like creating your own? You have all you need: Blocks, Characters, and Items. They come with premade behaviors and allow you to create an entire adventure using the same tools and content we use ourselves as developers. See how blocks magically combine into stunning structures. Your finger is all you need to build environments, give life to characters, hide treasures, place enemies, and design combats. Take a chance! Publish your adventure, share it with friends and players around the world. Such creativity might even be featured in the Wonderbox gallery.
The Boxes: These are the core of the game: the carefully-crafted spaces where the adventure flows. Visuals are colorful and often breathtaking. Don't get too cozy, though, because a quiet sunset box might lead to one with nightfall or sandstorm. From box to box, there is a deep chain of interconnected environments to explore. Each one is unique, like a masterly grown bonsai: small in shape, immense in meaning.
The Heroes: Choose the hero you want to be. Customize your character with a vast diversity of possibilities. Earn more as you play and upgrade your collection. Assemble the coolest, the bravest, or even the weirdest hero for your quest. Travel through the boxes, talk to the villagers, cross the portals, beat the enemies, and avoid the hazards. Playing this game is all about exploring, fighting, jumping, and solving.
The Challenge: Some boxes are amazing. Others are a maze. Sometimes you need coins to buy the sword to beat the goblin to get the key to open the door to finally escape. A treasure might be hidden under, above, in front of or behind a simple tree. Discover! Rotate the camera to explore each corner of the diorama. And beware: the challenges are limitless, just like the adventures.
The Party Mode: Expandable fun! Up to 4 players can form a party and play any adventure together. Call your tribe and cross the threshold. Even a dark dungeon gets brighter when you're surrounded by well-equipped family and friends.
The Soundtrack: Be amused by the chords of Eric Chevalier, the composer of Rayman 2: The Great Escape. Each note of the soundtrack is there for a reason: to build the perfect atmosphere not only to play a game, but to play a hero.
Work:
Digital PR work for Brazil based developer and publisher AQUIRIS focusing on all regions, particularly in the Western markets. Platforms: Apple Arcade.
Influencer Outreach (organic)
Securing interviews with journalists