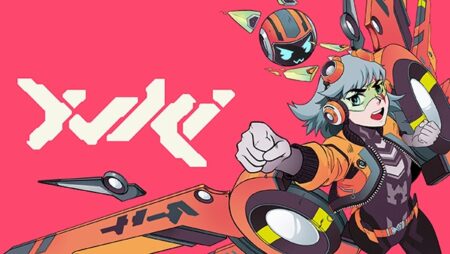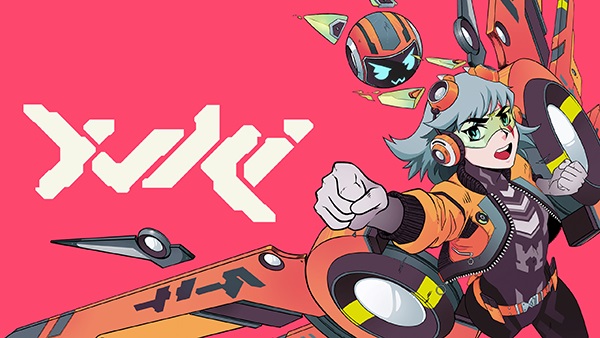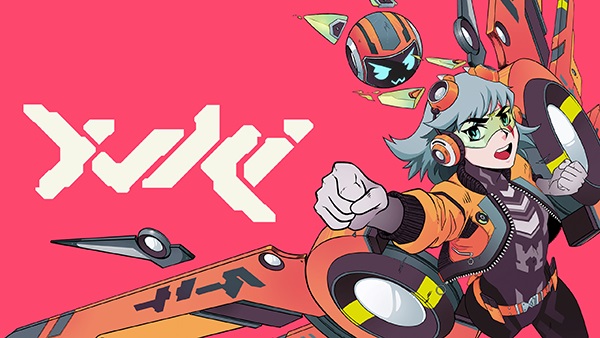 YUKI (ARVORE Immersive Experiences, Oculus Rift, Quest, Steam, 2020)
ARVORE, the VR studio which developed acclaimed VR titles Pixel Ripped 1995 and The Line, is proud to announce YUKI, an action-packed bullet hell VR game with roguelite mechanics set in a fully original anime universe. With an innovative VR gameplay inspired by classics like STAR FOX and TOUHOU, the game explores the player's spatial awareness and body movement across multiple procedural levels, filled to the brim with enemies, obstacles, and bullets. This all leads to a highly challenging adventure with roguelite elements, such as a semi-persistent progression system that allows the player to improve his skill by equipping several power ups and new abilities at the beginning of each run.
Trailer:

Set in an incredible anime universe, YUKI transports the player into the wild imagination of a child to fly through multidimensional worlds while holding the action figure of her favorite anime character, Yuki. They will use their hands to fly Yuki and dodge a near infinite barrage of bullets and obstacles that fall into their path in an enthralling VR-designed gameplay. Players will have to think on their feet and engage in a smooth choreography to battle enemies while dodging bullets and obstacles.
YUKI offers a unique VR blend of the Bullet Hell and Roguelite genres. Both genres are known for their high difficulty, but YUKI is designed to be accessible and enjoyable by everyone. By starting as an "pick up and play" game, the player can feel the power progression through systems and clear skill progression through difficulty. YUKI quickly grows into a strategic game that offers a clear feeling of progression and rewards for the player's personal achievements. ARVORE wants to invite all players interested in playtesting YUKI to join their community on Discord. Also we invite them to follow us on Twitter.
Work: Digital PR and influencers outreach.
Platforms: Steam, Oculus Rift, Oculus Quest.
Client: Developed and published by ARVORE Immersive
Regions: Worldwide


Heroes of Hammerwatch – Ultimate Edition (Crackshell, PlayStation 4, XBOX One, Nintendo Switch, 2020)
Heroes of Hammerwatch, sequel to the 2013 acclaimed indie classic Hammerwatch, is set in the same universe and expands upon it in every way. Be prepared to encounter endless hordes of enemies, ferocious bosses, traps, puzzles, secrets and lots of loot, as you battle your way through procedurally generated dungeons to reach the top of the Forsaken Spire. PC players have very much enjoyed the game, with more than 300.000 copies sold and 87% average user score, out of more than 3500 Steam reviews.
In this rogue-lite with a lot of persistent progression you will start each run in Outlook, a town which you can upgrade to grant your heroes with various enhancements that will further help you in your quest. The heroes themselves will also remain persistent; you can even bring your own heroes to your friends' game!
Trailer:

MAIN FEATURES:
Procedurally generated levels bring you a new challenge with each run.
Online Co-Op: Have up to 3 friends to join the dungeon crawling madness.
Town upgrades: Revamp 10 different buildings to grant your heroes with various enhancements.
9 different classes: Each one with unique stats, abilities and play styles.
Over 100 unique items of various rarities.
Includes all 3 DLCs: Witch Hunter, Pyramid of Prophecy and Moon Temple. With many additional skills, items, areas to explore, 2 new game modes, 2 new classes and much more!
New Game+: Get ready for a real challenge, and even if you beat it, the challenge never ends!
Work: Digital PR and influencers work.
Platforms: PlayStation 4, Xbox One and Nintendo Switch.
Client: Developed by Crackshell (Sweden). Ported and published by BlitWorks (Spain)
Regions: Western markets.