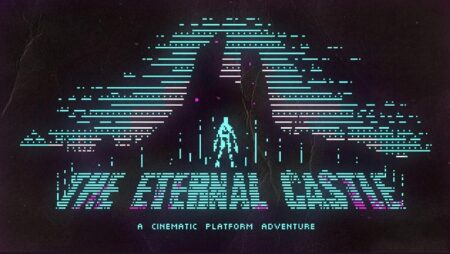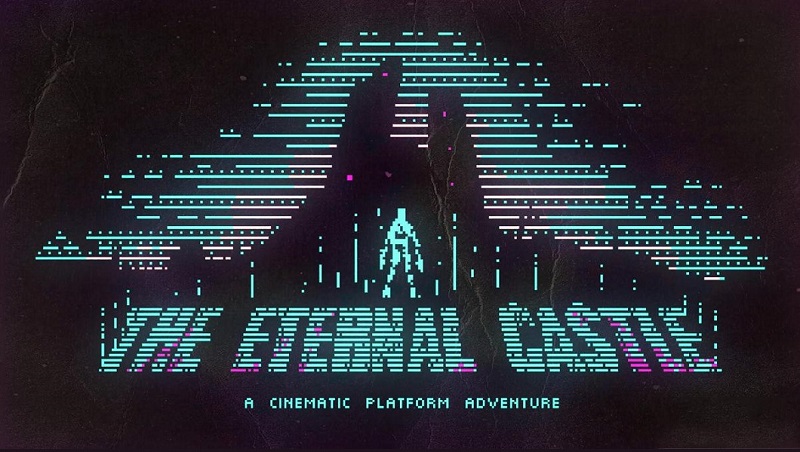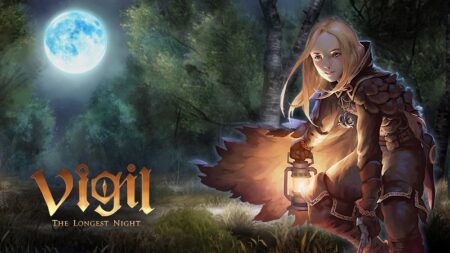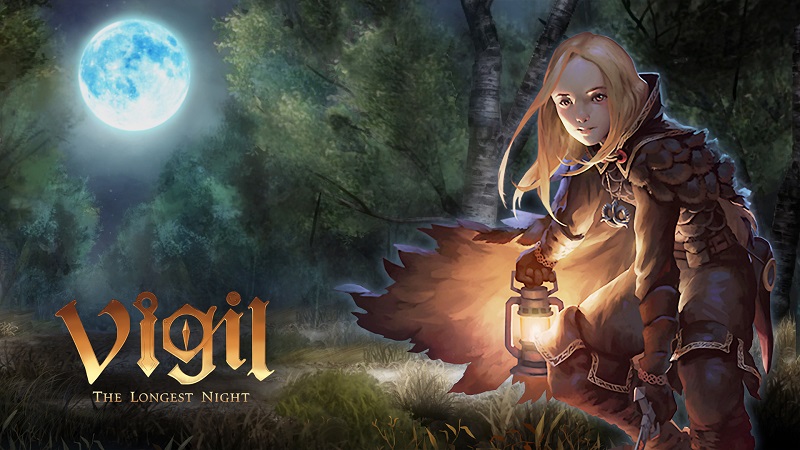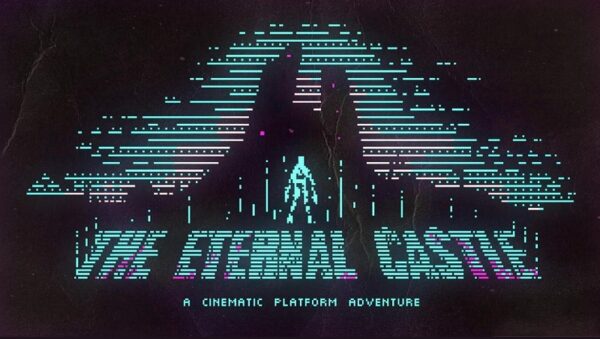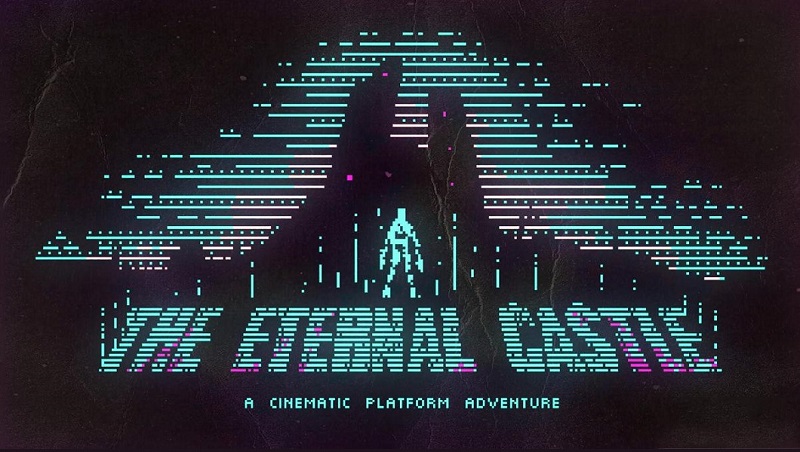 The Eternal Castle [REMASTERED] (TFL Studios, Steam and Nintendo Switch, 2020)
3-person team TFL Studios (USA) is proud to announce that their cinematic platformer The Eternal Castle [REMASTERED] is out on Nintendo Switch in the European and American eShops. The title sends the player on a powerful journey packed with dangers and challenges through fast-paced melee action, calibrated ranged attacks, and/or cautious stealth approaches. Immerse yourself or speedrun through levels featuring random events, encounters, traps, riddles and exploration, in a semi-procedural world designed for replayability. Each world features a unique atmosphere, written through different personal and second hand experiences, re-applied to fit a post A.I. fallout world set several hundred years in the future.
Trailer:

MAIN FEATURES
Go through the adventure alone or with a friend in local co-op mode
Play over 20 levels across 5 unique worlds
Boss fights at the end of each world, plus 2 final Bosses
Use up to 10 different weapons found in different worlds
Unlock up to 10 different items to gain different abilities
Find 30 missing fragments to get back home
Repeat the dream for as many times as you can before officially dying
Unlock extra episode "Lost Tales" and learn of a brave sacrifice.
Unlock secret PvP Versus Mode in Dojo and Death Arena
Work: Digital PR work. Production of the accolades trailer.
Platforms: Nintendo Switch and Steam.
Client: TFL Studios (USA).
Regions: Western markets.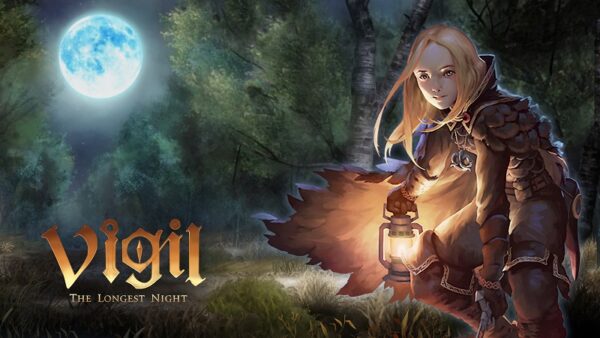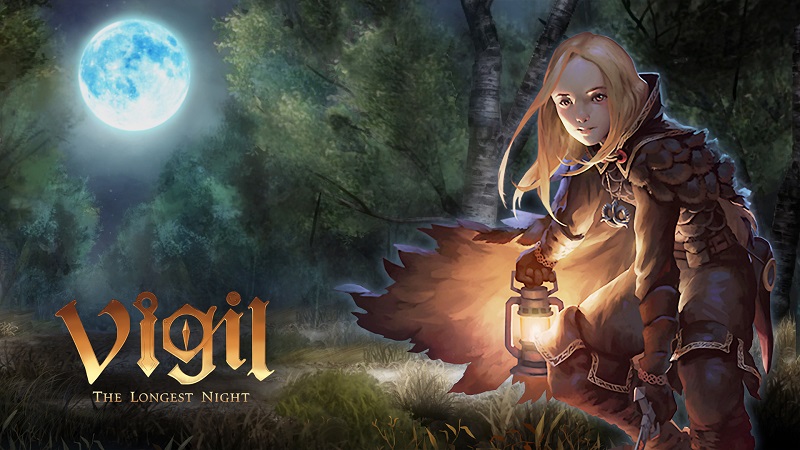 Vigil: The Longest Night (Glass Heart Games, Nintendo Switch, Steam, 2020)
Taiwan-based studio, Glass Heart Games, is very thrilled to announce their debut game, Vigil: The Longest Night. Vigil: The Longest Night blends the intricate action of 2D side-scrolling with subtle cosmic, and outright body, horror. In a world without sunlight, Leila, a member of the Vigil, returns to her hometown in search of a lost sister and becomes lost in a world of unimaginable terror as she uncovers the secrets of the town and source of evil that plagues the countryside.
Trailer:

Vigil: The Longest Night highlights a detailed art style inspired by paintings from the medieval period and influenced by the art of Chinese Paper Cutting. Vigil: The Longest Night takes inspiration from classics like Castlevania and modern marvels like Salt & Sanctuary and Bloodborne. Glass Heart hopes that Leila's tale will catch player's attention with its precise and technical combat as well as a rich and strong narrative — a unique tale of eldritch horror that combines Lovecraftian prose and Taiwanese culture.
MAIN FEATURES:
Experiment with 4 types of weapons — sword, heavy weapons, twin daggers, and bow — along with many mystical variations to be discovered.
Use dozens of unique items to help, heal, and harm.
Level up a complex skill tree to help you create the ultimate warrior of light.
Battle variety of brutal enemies and the bizarre bosses from the depths of your nightmares.
Unravel the multiple endings and uncover the secrets that lurk in the darkness.
Become infected with the sinister mood evoked by dank caves, abandoned villages, and haunted forests.
Listen to the atmospheric music by the talented Jouni Valjakka of popular Finish band Whispered.
Work: Digital PR and influencers outreach.
Platforms: Steam and Nintendo Switch.
Client: Developed by Glass Heart Games (Taiwan). Published by Another Indie (China)
Regions: Brazil and Portugal.