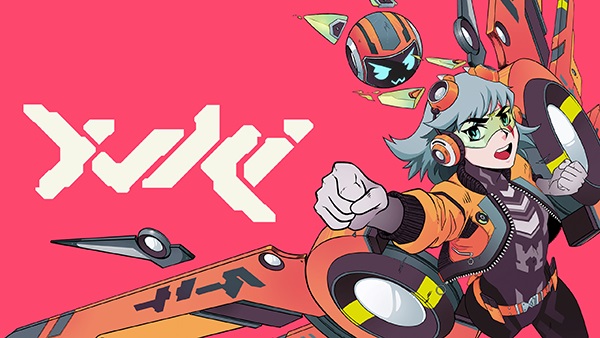 ARVORE, the VR studio which developed acclaimed VR titles Pixel Ripped 1995 and The Line, is proud to announce YUKI, an action-packed bullet hell VR game with roguelite mechanics set in a fully original anime universe. With an innovative VR gameplay inspired by classics like STAR FOX and TOUHOU, the game explores the player's spatial awareness and body movement across multiple procedural levels, filled to the brim with enemies, obstacles, and bullets. This all leads to a highly challenging adventure with roguelite elements, such as a semi-persistent progression system that allows the player to improve his skill by equipping several power ups and new abilities at the beginning of each run.
Trailer:

Set in an incredible anime universe, YUKI transports the player into the wild imagination of a child to fly through multidimensional worlds while holding the action figure of her favorite anime character, Yuki. They will use their hands to fly Yuki and dodge a near infinite barrage of bullets and obstacles that fall into their path in an enthralling VR-designed gameplay. Players will have to think on their feet and engage in a smooth choreography to battle enemies while dodging bullets and obstacles.
YUKI offers a unique VR blend of the Bullet Hell and Roguelite genres. Both genres are known for their high difficulty, but YUKI is designed to be accessible and enjoyable by everyone. By starting as an "pick up and play" game, the player can feel the power progression through systems and clear skill progression through difficulty. YUKI quickly grows into a strategic game that offers a clear feeling of progression and rewards for the player's personal achievements. ARVORE wants to invite all players interested in playtesting YUKI to join their community on Discord. Also we invite them to follow us on Twitter.
Work: Digital PR and influencers outreach.
Platforms: Steam, Oculus Rift, Oculus Quest.
Client: Developed and published by ARVORE Immersive
Regions: Worldwide